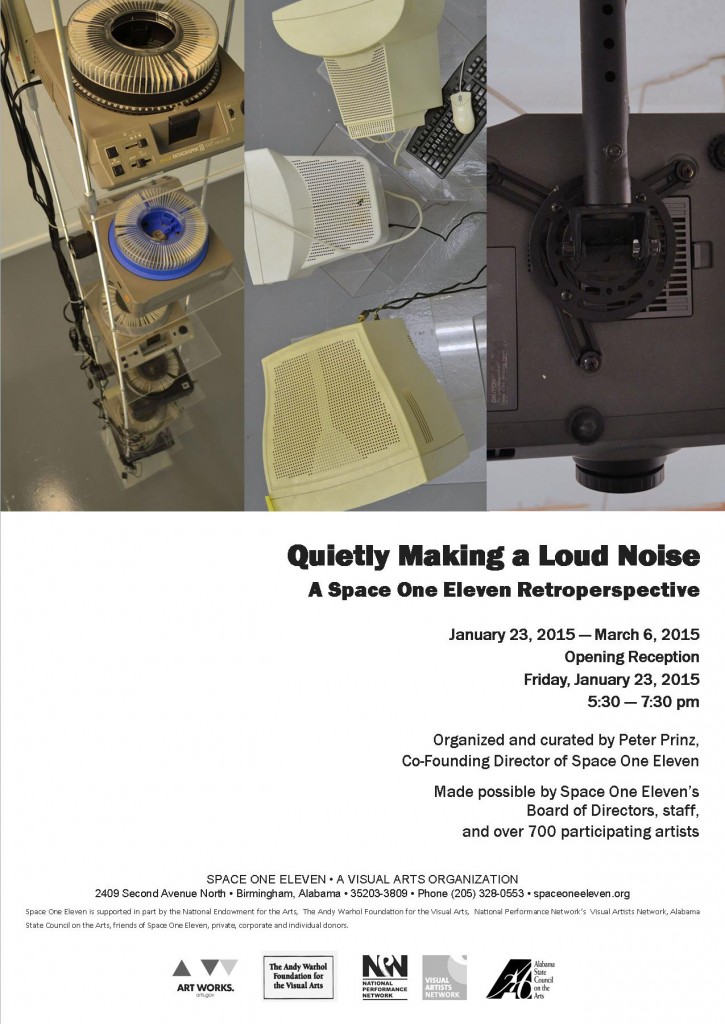 Quietly Making a Loud Noise displays works shown at Space One Eleven (SOE) during the past 28 years. SOE looks forward to welcoming you to this extraordinary exhibition showcasing the works of over 700 artists and youth who have participated in SOE's art education programs.
In a city that has come to symbolize division, SOE has strived through its exhibitions and artists to have the visual heard and its message felt by both center and fringe in an effort to transform the community through the celebration of art. Of significance to SOE's mission is the social role of art as seen in neighborhood revitalization, community service and youth education. SOE endeavors to raise awareness of contemporary issues in order to understand and make our world a better place in which to live.
SOE's gallery hours are Tuesday through Friday from 10 until 5, or by appointment.