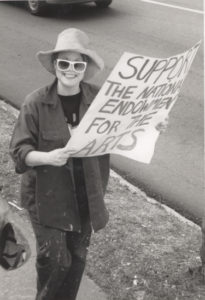 Anne Harper Arrasmith, Co-Founder of Space One Eleven, has gone to Art Heaven.
Memorial service will be Monday, February 6 at 1pm:
Johns-Ridout's
2116 University Boulevard
Birmingham, AL 35233
205-251-5254
Immediately following a celebration of her life at:
Space One Eleven
2409 2nd Avenue North
Birmingham, AL 35203
205-328-0553
In lieu of flowers the family asks for donations made in Anne's name to Space One Eleven.
Please share widely.
Thank you.