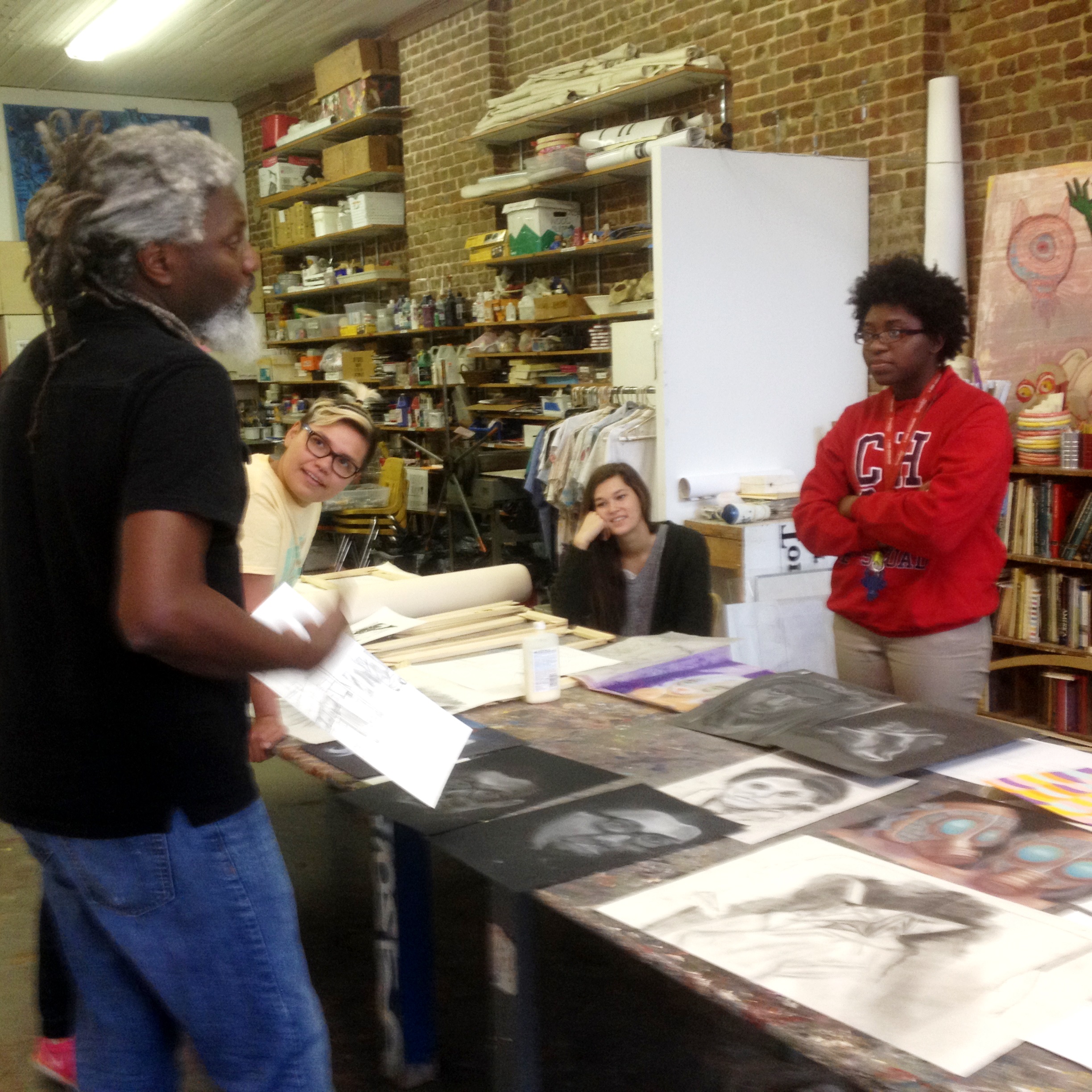 (above) Darius Hill, Chair of the Visual Arts Department at the Alabama School of Fine Arts, leads students in a portfolio critique.

January 16th – May 14th, 2016 (17 weeks)
Grades 9 – 12
Saturdays 9:00 am – 12:30 pm
To register, please mail or bring a signed spring 2016 registration form to: Space One Eleven, 2409 Second Avenue North, Birmingham, AL 35203. For more information, call Tara Lee at (205) 328-0553 ext. 24 or email taralee@spaceoneeleven.org
Alabama Charcoal is an after school art program for serious, committed high school students. The program is designed to enhance technical drawing skills and allow students to explore concepts of their choice using a wide variety of media. Professional artists, designers, and writers serve as mentors—leading workshops, critiques and portfolio assessments. If a student is interested in pursuing a college degree in visual art or design, artist teachers and mentors will guide the student in portfolio development, college applications, scholarship research, and admission essays; thereby increasing the student's college opportunities.

For more information or questions please contact Tara Lee. (205) 328-0553 ext. 24