The Creating a Living Legacy (CALL) program was developed by the Joan Mitchell Foundation to document the careers of artists through the implementation of comprehensive inventorying and archiving systems.  Space One Eleven (SOE) is one of four arts organizations in the country chosen by the Joan Mitchell Foundation to further develop CALL in their communities, and is honored to implement this program that furthers its mission of service to artists. The program also benefits emerging artists who are trained by SOE to advise and work with participating CALL artists in this endeavor.
Funding for this program is made possible through generous support from the Joan Mitchell Foundation
Artists served through SOE's CALL program are:
2015-2016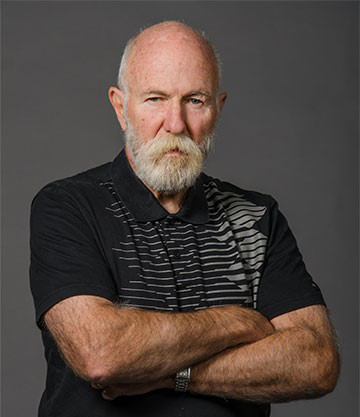 James Rodger Alexander earned his MFA from Louisiana State University, an M.Arch in Architecture and Urban Design from Cornell University and a B.Arch in Architecture from Cornell University.
Trained as both an architect and as a sculptor, James Rodger Alexander has consistently utilized form to articulate and delineate space rather than simply define the sculptural object. The conceptual framework of his sculptural thinking is architectural in nature, involving the reconsideration and assemblage of existing materials and manufactured parts into formal structures, which modulate, activate, capture, and contain space.
---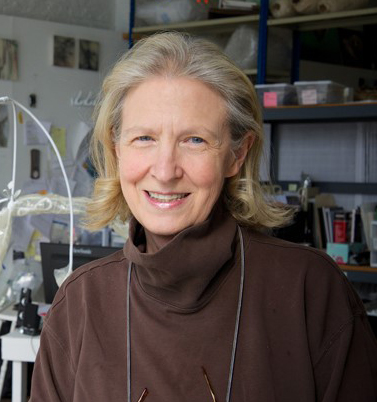 Sara Garden Armstrong is a visual artist working in a myriad of directions and scales, from atrium sculpture to small artist books, all which explore organic change using a range of visual tools, including movement and transformation, color, form and line, and sound, as well as light.
Recent atrium commissions have focused on scientific phenomena and their interactions with the human condition such as the commission by the National Multiple Sclerosis, Alabama-Mississippi Chapter (honoring Miller and Frances Gorrie), located at the Civitan International Building, University of Alabama at Birmingham.
Armstrong has exhibited nationally and internationally for the past 30 years with her atrium sculpture in such corporate collections as United Therapeutic Corporation while her artist books are located in the Museum of Modern Art's book collection to the Victoria and Albert Museum book collection.
She received her Master of Fine Arts from the University of Alabama in Tuscaloosa and her Master of Art Education from the University of Alabama at Birmingham. She now lives and works in New York City and Birmingham, Alabama.
---
Cassandra Griffen believes her interest in documenting events of civil unrest was born out of her experiences while serving as Commissioner of Human Rights in New York State.  A self-taught and accomplished photographer who captures imagery with dramatic sensitivity, most of her pictures are monochromatic and her use of light dark values provides a powerful sculptural effect.
Born in a small rural community in Lucama, North Carolina, Griffen's  images have been exhibited in New York, New Jersey, Philadelphia, Baltimore, Alabama, Mississippi, District of Columbia, Georgia and Florida. She was chosen to be the solo exhibitor for the Schona Gallery in Obsogbo, West Africa. Griffen's images are included in public and private collections throughout the United States.
Cassandra achieved two Master of Science degrees, the College of New Rochelle, New Rochelle, New York; and Mercy College, Dobbs Ferry, New York.
2013-2014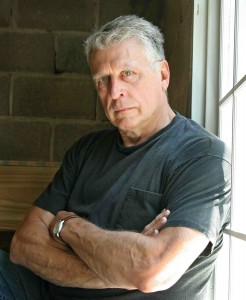 Larry Jens Anderson has been teaching art in Atlanta colleges for 30 years, SCAD/ATL for 6 years and the Atlanta College of Art before that.  Along with his teaching he has exhibited extensively. His drawings, paintings, videos, installations touching on human rights issues have been exhibited in such important institutions as the National Museum of Australia, is in the Museum of Modern Art's book collection, and are included in such local collections as the High Museum of Art plus the Museum of Contemporary Art of Georgia.  As a founding member of the artists collective TABOO he helped curate 13 exhibitions and has independently curated over 10 other.
Click here to visit Larry Jens Anderson's site.

---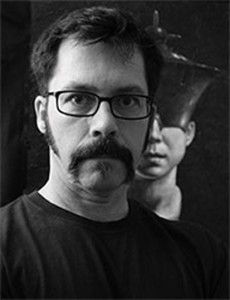 Gary Chapman Professor of Art, University of Alabama at Birmingham (MFA, Cranbrook Academy of Art; BA and BS, Berea College)   Chapman has had over 49 solo exhibitions with institutions such as The Montgomery Museum of Fine Arts, The Arts Center of St. Petersburg, FL; University of Cincinnati, University of Georgia, and the Indianapolis Art Center. He has also participated in numerous group and invitational exhibitions with regional, national and international venues. Chapman's work has received recognition and many awards from such notable figures as Ned Rifkin, Dennis Barrie, John Ravenal, Annette Carlozzi and Jack Cowart. He has received numerous grants and fellowships for his work including a 1996 National Endowment for the Arts Fellowship in Painting from the Southern Arts Federation and a 2002 and 1994 Individual Artist Fellowships from the Alabama State Council on the Arts. His work has been reviewed extensively and is published in over 20 catalogs and books including the Number 3, 16, 52 and 88 Editions of New American Paintings. 12 Paintings by Chapman have been purchased for the collections of ten museums in the southeast region as well as by many corporate and private collections throughout the country.
Click here to visit Gary Chapman's site
---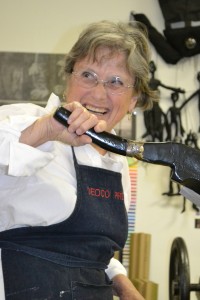 Mary Ann Sampson received her B.A. in Spanish and Art from Samford University in 1982. She set up a studio in Birmingham, Alabama and rented an intaglio press. In 2004, she received her M.F.A. in the Book Arts from the University of Alabama where she studied under Don Glaister and Steve Miller. The thesis work was a collaboration between Sampson and artist/poet Dorothy Field. This work included letterpress editions of Field's poetry, as well as unique and editioned bindings. Sampson's later books have included works by James Seay Brown; Sue Brannan Walker, Poet Laureate of Alabama; and Jeff Weddle. She continues to work on unique books, as she has throughout her career. Her works have been exhibited and collected internationally. She is represented by Vamp and Tramp Booksellers from Birmingham, Alabama.
Click here to see Mary Ann Sampson's work.
---
 Jürgen Tarrasch was born in 1959 to German parents in Pisz, Poland (formerly Johannisburg, East Prussia).  In 1976 the family relocated to Düsseldorf, Germany, where Jürgen completed his primary education.  Jürgen received his MFA in painting in 1993 from the Academy of Fine Arts in Warsaw, Poland.  Following the completion of his degree, he received a study grant for the restoration program in fresco and stucco marmorino at the European Center for Conservation and Historic Preservation in Venice, Italy.  In 1999, Jürgen moved with his wife and daughter to Birmingham, Alabama, where he currently lives and works.  Jürgen has participated in a number of individual and group exhibitions and his work can be found in both public and private collections.
Click here to visit Jürgen Tarrasch's site.