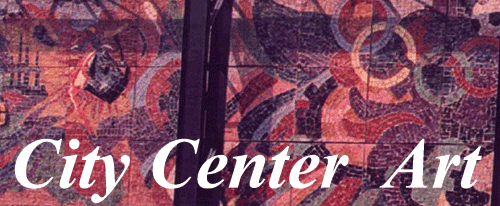 City Center Art (CCA), Space One Eleven's flagship art education program, is unique to the Birmingham community. This program, held up as an exemplar by the National Endowment for the Arts Chairman Bill Ivey in his testimony before Congress, consists of tuition assisted after-school classes and a summer art camp.
Extensive activities in studio art—painting, sculpture, and ceramics taught by professional Birmingham artists as well as visiting artists from around the country–shape the program within a local cultural and historical context.
Uniting students from primarily low to moderate-income backgrounds with teaching artists within Space One Eleven's studio, the CCA program encourages creativity, respectful collaboration, and commitment to community.
Today many former students make up the professional roster of teachers and artist assistants, furthering Space One Eleven's commitment to support visual arts and artists in Birmingham and producing long-term engagement and commitment by Birmingham citizens to its cultural fabric.
CCA 1
City Center Art Level 1 is a beginner level art studio class for youth ages 2nd grade through 5th grade. The only prerequisite is a strong interest in art. No basic skills or knowledge will be required to enter the. CCA 1 is taught according to SOE's Studio-based teaching philosophy, in which artist-teachers facilitate the production of each child's creative ideas through engaging them with the studio and teaching the fundamentals of technique required to bring each child's individual project to fruition. Upon completion of CCA 1, and before graduating to CCA 2, each student should know:
Basic color theory
Basic rendering skills
A basic understanding of 3d space
Basic studio manners and maintenance
Beginner level art history and art appreciation
Once a child reaches the 6th grade, and shows a clear understanding of the basic art studio skills required to succeed at a fundamental level, he or she will progress to the CCA level 2 class. Twice a month, two different artists will be introduced into the lesson for the child's betterment in art history and art appreciation.
Application for Spring 2014 CCA 1
CCA 2
CCA level 2 is an intermediate art studio class for youth ages 6th grade through 8th grade. The prerequisites for the class are that the child is at least 6th grade aged, and that he or she has completed CCA 1 and is proficient in the skills acquired at that level. If a student in the 6th, 7th or 8th grade is entering SOE for the first time, the student must show an interest in art-making, and take a CCA 2 proficiency questionnaire comprising all of the beginner level material covered in CCA 1. Upon completion of CCA 2, before graduating to Alabama Charcoal, each student should know:
Intermediate oral and written skills evaluating their own artwork and the artwork of their peers
Intermediate drafting skills, including 2 and 3 pt. perspective, shading, value and proportions
Intermediate understanding of 3d space
Intermediate knowledge and understanding of the terms "conceptualism" and " conceptual art"
Basic skills with new media including photography and computer drafting and design
Intermediate level art history knowledge (artists, artwork, art movement)
Basic knowledge and understanding of art studio vocabulary
Once the student reaches the 9th grade, and shows a clear understanding of the art studio skills required to succeed at an intermediate level, he or she will progress to Alabama Charcoal, SOE's advanced art studio and portfolio development class.