Join local author, Margaret Wrinkle at
Space One Eleven
Thursday, March 28, 2013
at either noon or 6 pm
For book club and small group discussions
2409 Second Avenue North, Birmingham, AL 35203
(205) 328-0553
 click on the book cover to visit Margaret Wrinkle's page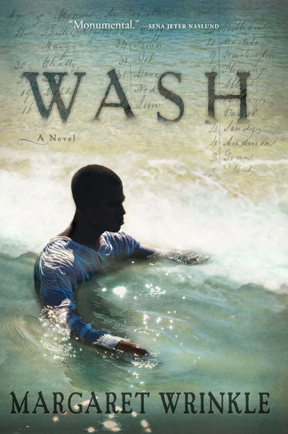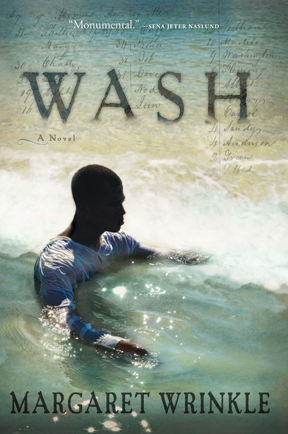 On Thursday, March 28 at noon and 6 pm, Space One Eleven will be hosting book clubs and small groups for discussions with Margaret Wrinkle about her debut novel, WASH. WASH has received rave reviews from Booklist, Publishers Weekly, The Wall Street Journal, The Atlanta Journal & Constitution, Vanity Fair, Shelf Awareness, Chapter 16, and was recently featured in People Magazine as its "Book Pick." For full reviews, please visit margaretwrinkle.com.
Margaret held the launch of her novel at Space One Eleven on February 1, 2013, accompanied by an exhibition of images of slavery-related sites that she photographed during her research for the book. Nearly 400 people attended the event, which was covered by Birmingham News columnist, Susan Strickland and photographed by Walt Stricklin.  The article can be viewed at: http://www.al.com/living/index.ssf/2013/02/space_one_eleven_hosts_book_ce.html.  Space One Eleven has added the March 28 event especially for book clubs and small groups to provide for fuller discussion of WASH and more interaction with readers.
Your book club or small group is invited to attend.  Space One Eleven's hope is that multiple clubs/groups will discuss the book together. There will be two sessions, one at noon and one at six.  You will also be able to view Margaret's photography exhibition which runs through March 29, 2013. Please email Cheryl Lewis at cheryllewis@spaceoneeleven.org to make your reservation for the discussion.
If your book club is unable to attend the discussion with Margaret, your club may hold a private meeting in Space One Eleven's gallery, while surrounded by Margaret's photography exhibition. Feel free to bring your own refreshments to enjoy during your club's discussion.  To schedule a time for your book club to hold a private meeting at Space One Eleven, please email Cheryl Lewis at cheryllewis@spaceoneeleven.org.
_________________________________________________
Opening Reception and Preview Book Launch Celebration
Friday, February 1, 2013 – 6-8PM
2407 2nd Ave North, downtown Birmingham, Alabama
Photography Exhibition February 1 – March 29
Margaret Wrinkle, a Birmingham native who is a writer, filmmaker and visual artist, will present her debut novel at a preview reception, reading and book signing at Space One Eleven from 6 until 8 p.m. Friday, February 1. Published by Grove/Atlantic, WASH reexamines American slavery in ways that confound our contemporary assumptions about race, history and healing. Space One Eleven presents this event to mark Black History Month in February, and to commemorate the 50th anniversary of the Civil Rights Movement.
The WASH exhibition also includes photographs taken by Wrinkle during her research at slavery-related sites around the South. The photography exhibition will be on display at Space One Eleven from February 1 through March 29. Wrinkle can be available for artist talks by appointment.
The February 1 opening reception begins at 6, and a reading will be at 7, followed by a book signing sponsored by Space One Eleven and Alabama Booksmith.
Space One Eleven is an artist-run visual arts non-profit organization that has a 25 year history of commitment to civil justice and is honored to be hosting this event.
Wrinkle has written a remarkable first novel, one that will haunt readers with the questions it raises, and the disturbing glimpse it offers into an unfathomable world.
–Booklist