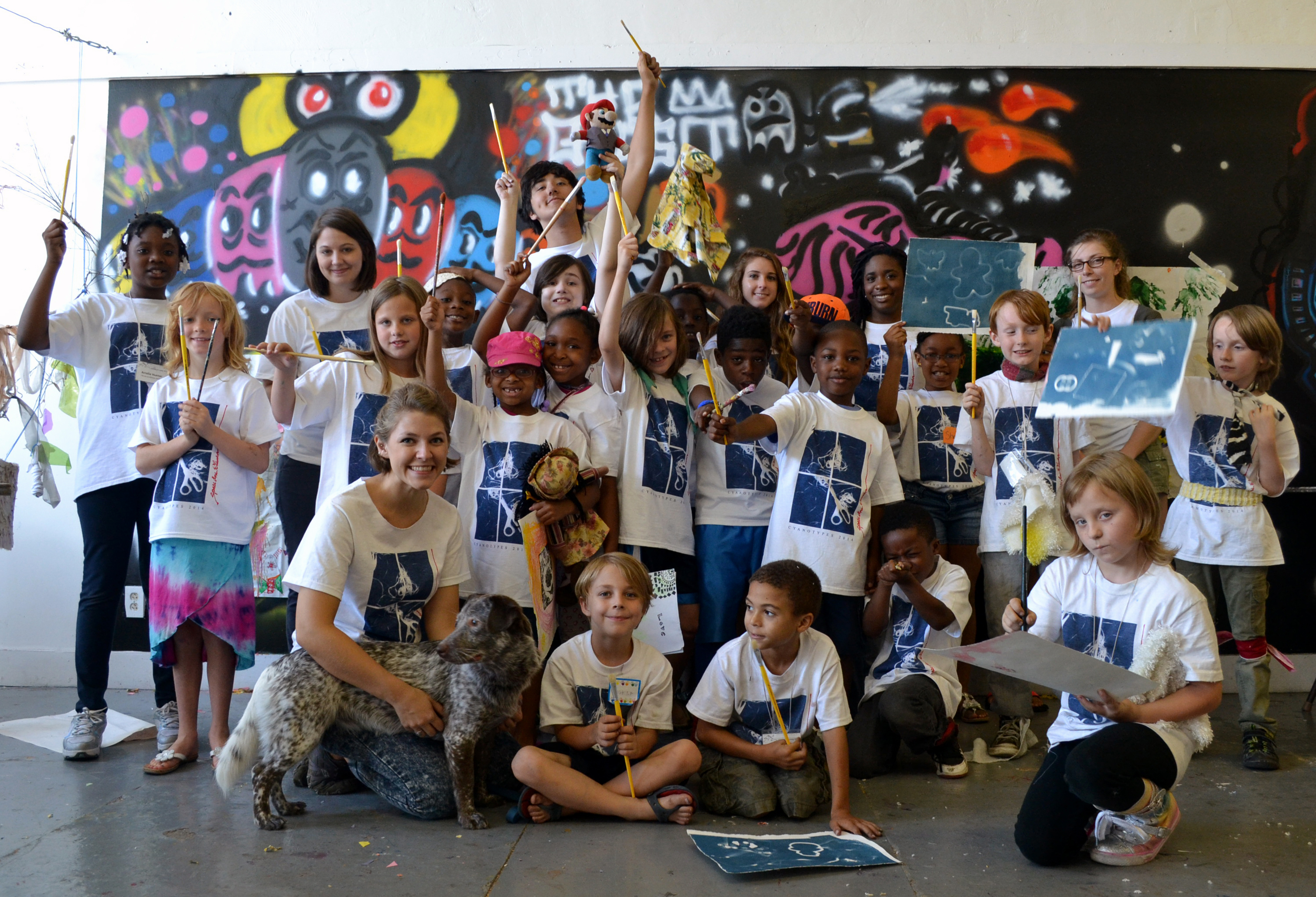 Summer Art Camps are a perfect way for young artists to learn a new art form or improve upon their art skills! These camps give young artists ample time to dive into their projects, make friends, and create a piece of art ready for the end of summer art exhibition in July. All camps are taught by working artists in Space One Eleven's professional art studios.
Free or Reduced Tuition

Through Space One Eleven's scholarship application, class and camp fees are based on a sliding scale. Families may qualify for free or reduced tuition, through the generosity of local foundations and private contributors.


Camp Options
Grades 2-5
I'M AN ALABAMA ARTIST, TOO!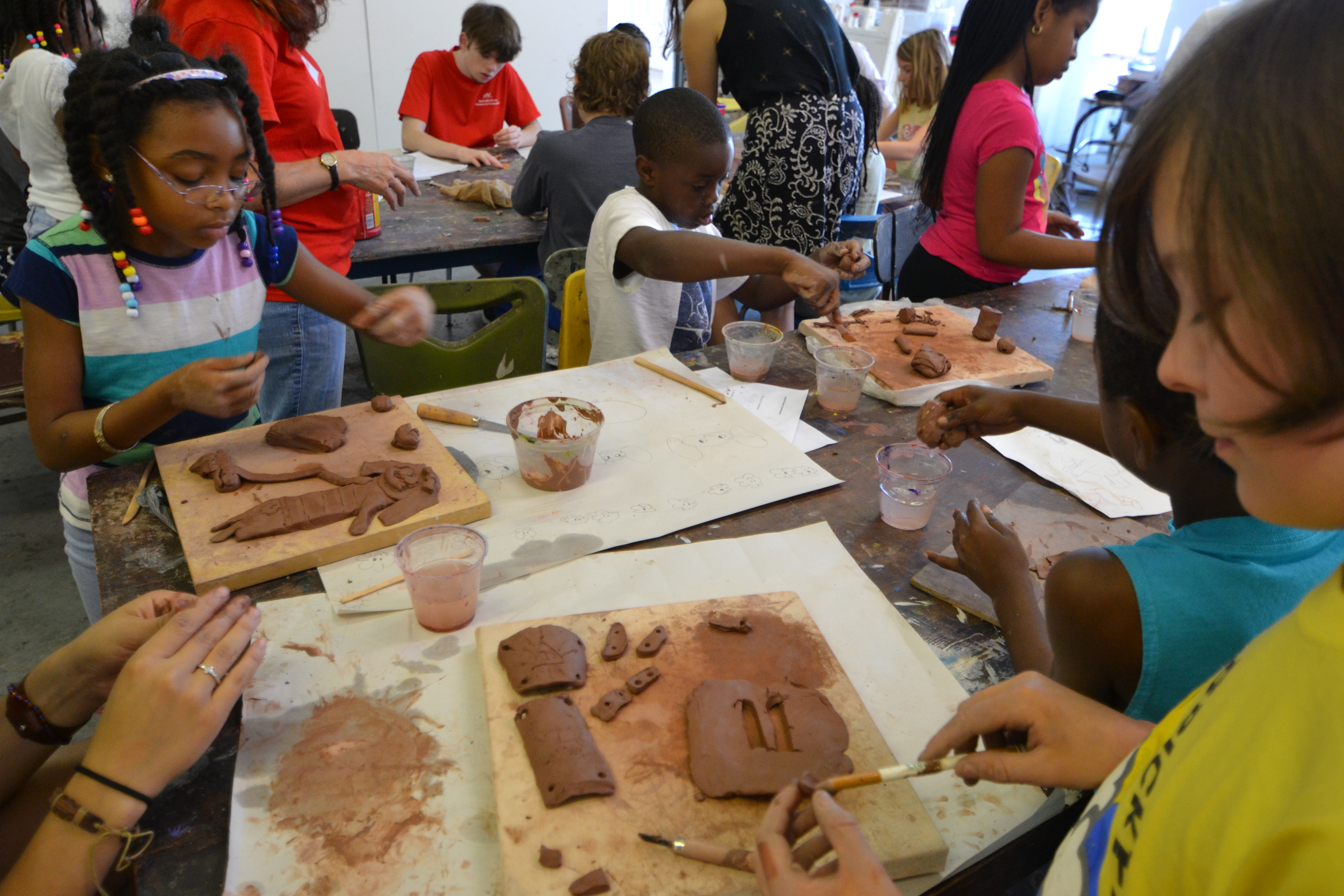 Students will paint, sculpt, and draw to create projects that are influenced by artists from Alabama and that coincide with the theme, I'M AN ALABAMA ARTIST, TOO!
2 Week Camp: June 19-23 and June 26-30, 9 am to 3 pm
1 Week, Half Day Camp:  July 24 – 28, 9 am to noon
Drawing: June 5-9
In this Drawing Camp experience drawing from life as well as from your imagination! Learn new ways to use your various drawing materials such as pencil, charcoal, pastels, pen, and ink. Build upon your skills and learn how to create dynamic works of art through use of lines and value.
Animation: June 5-9
In the Animation Camp taught by UAB professor Elisabeth Pellathy, students will learn different techniques and processes of animation. Learning to use techniques employed by Disney Studios we will explore Staging, Straight Ahead, Solid Drawing, and Appeal as used in animation in the form of rotoscoping.  In this camp students will also explore Stop Motion. In this animation process we will explore the "magic" of animation by animating the inanimate. Watch as paint brushes paint on their own and chairs move and shift without the human hand.
Clay: 2 wk camp, June 5-9, June 12-16
Learn all about the techniques of hand building and surface decorating while creating a variety of decorative and functional objects with clay. Try out a potter's wheel and get ready to get your hands messy in this clay camp. Projects are fired in our kilns at nearly 2000° F!
Painting: June 12-16
Create your own works of art in Painting Camp! Get inspired by current and past painters and learn different painting styles and techniques by painting with acrylic paint and watercolors on a variety of surfaces. Learn about the foundations of painting through color mixing, creating a composition, mark making, and how to put your ideas to canvas.
Illustration: June 12-16
Become inspired by illustrators and learn about the techniques they use. Create illustrations telling your own story. Students will learn about illustration processes, mixed media, self-branding, typography, and more!
Photography: July 10-14
This camp is taught by professional photographer Celestia Morgan. Learn the foundations of photography such as composition and lighting through a digital photography exploration walk. Students will also learn professional photographer practices such as product photography and Photoshop. Along with the foundations and professional practice side of photography, you will also explore unique photographic processes in art such as image transfers, luma prints, and wheat pasting, looking to famous contemporary photographers for inspiration. Students are asked to bring a camera (cell phones work) and will gain some knowledge of a DSLR camera and how to use one.
Portfolio Development: July 10-14
Are you a serious high school art student who plans to major in art or design in college? Are you a younger student who would like to apply to an art-focused high school such as ASFA? If so, this intensive, one week course will help you build or enhance your portfolio.
Andy Jordan will guide students to develop their individual projects. Students will strengthen foundation skills by rendering works from still life, and will have the experience of peer critiques in progress.
A partial supply list will be provided at registration, and a complete supply list will be provided on the first day of class following portfolio reviews.
Sculpture: 2 wk camp, July 10-14, July 17-21
Get ready to cut, glue, shape, and nail while building with materials such as wire, paper, fabric, wood, cardboard, found objects, and more! You will explore texture, space, and value in this sculpture camp while looking to past and current sculptors for inspiration.
Printmaking: July 17-21
Learn about design and fine art in this printmaking camp. Create your own posters, t-shirts, and works of art. Students are introduced to printmaking processes, from initial artwork creation and setting up a press, to pulling and printing. Students will print their own designs on a variety of surfaces.
Fashion: July 17-21
Interested in Fashion? Get a taste of what it is like to be a fashion designer. Learn the foundations of fashion and design your own look. In this camp learn about design, illustration styles, stitching types, fabric types, and how to present your ideas through creating a portfolio piece in this fashion camp!